A stage and seat for spaectators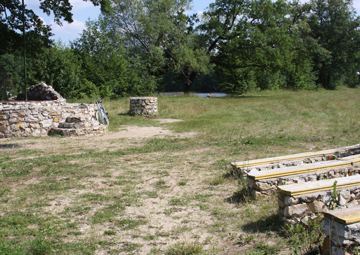 On "The second glade" on the bank of the river there is a stage with a tent and seats for spectators.  It's a perfect variant for holding cultural events, trainings, concerts, etc. in warm season!
The stage is equipped with electricity.
To rent the stage, please, contact the administrator via tel. +7 (47340) 2-12-73, +7 (473)251-31-19.
.