Russian sauna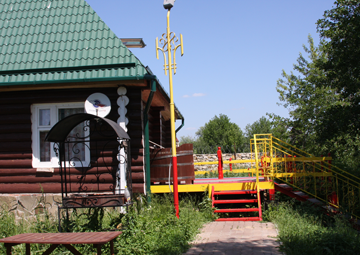 Have a rest in our Russian sauna, and all your troubles and illness will disappear for a long time!
Russian sauna is located on the bank of the river in the territory of VIP-zone.
The small bridge separates it from the river where you can dive in cool water both in summer and in winter.
cost – 200 rubles/hour
capacity – up to 6 people
minimal order – 2 hours